Humans have about 100,000 hair follicles and the average person sheds approximately 50-100 of them per day. Seasonal hair shedding is part of the natural hair renewal cycle; the lifetime of a hair is 3-5 years and, once this cycle is complete, there may be a period of increased hair shedding every couple of years. However, hair shedding in the fall can be more frequent and abundant than during other seasons.
A Swedish study confirmed that September is the time of the year when women shed the most hair, followed by October and November.
There are many reasons why this process is more frequent and abundant in the fall than during other seasons. In this article, we try to explain them and offer you solutions to naturally treat and strengthen your hair.
Hair Damaged by the Sun
One of the reasons for hair loss in fall is that, after the summer months,  the hair is damaged by the sun and by frequent exposure to salt and chlorine water. We also tend to wash the hair more frequently in the hotter months, which can make the hair more fragile and prone to breakage, which can lead to increased shedding.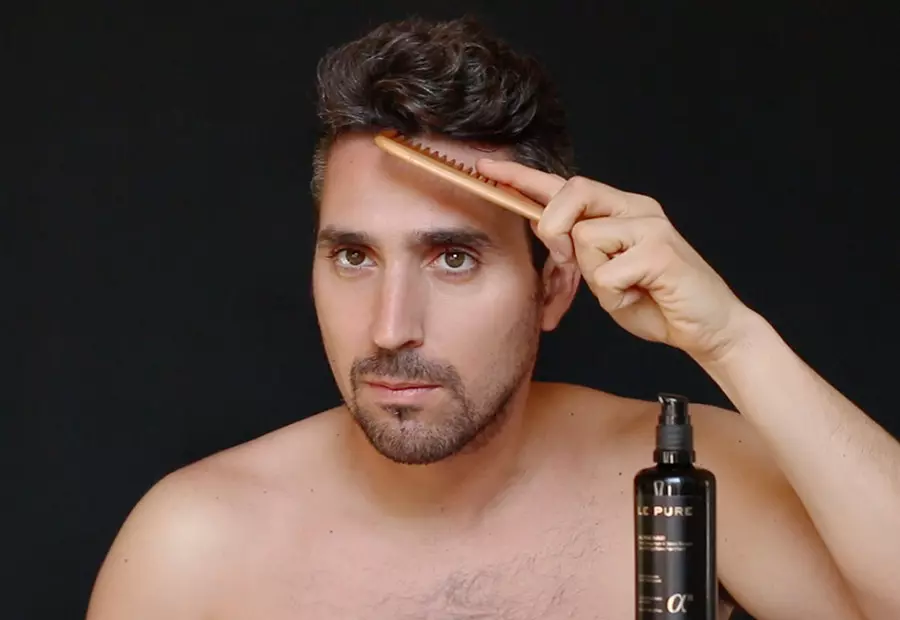 To recover the strength and shine of the hair while stimulating its growth, we need to provide the scalp, the hair roots and the hair itself with the optimal nutrients and manual stimulation.
Treatment to Strengthen Hair
The ideal treatment to strengthen the hair is, of course, a holistic treatment that nourishes the hair roots through a balanced diet from the inside while treating  the hair with an optimal routine of products and massages from the outside.
The following 7 steps will help you strengthen your hair and bring back its natural shine.
1. Select Gentle Shampoos
Choosing a gentle shampoo is crucial as the detergents used in many products irritate the scalp and hair roots, leading to hair loss, slow hair growth, itching and dandruff as well as dull and brittle hair.
Apply an organic shampoo with a small amount of detergent. These types of shampoos often don't foam a lot, but the amount of foam has almost no effect on the quality and efficiency of the product. Try to use as little quantity of shampoo as possible: one application of shampoo is usually enough and is less aggressive on the scalp.
2. Wash your Hair less
People tend to wash their hair often to keep it clean and avoid getting it oily. The paradox is that frequent washing dries the scalp out faster, which in some people leads to the production of even more sebum. The more you wash your hair, the faster your hair may get oily.
Applying a natural dry shampoo or a purifying hair elixir can naturally clean the hair without washing. Remember to be patient as the changes to your hair routine may take some weeks to have a noticeable effect, especially if your hair tends to get oily fast.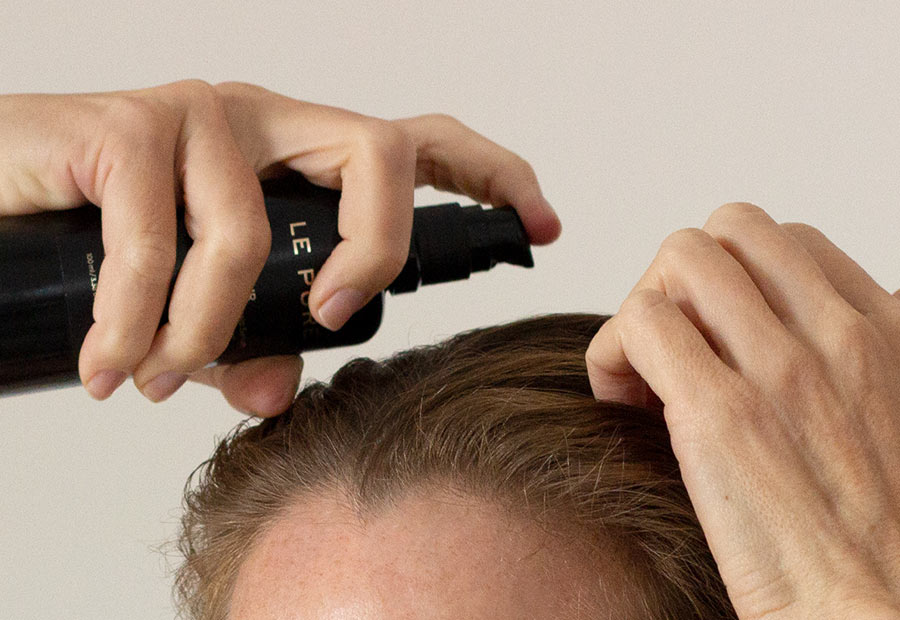 3. Avoid Rubbing
Rubbing is the worst thing you can do to your scalp and hair. Friction irritates the scalp and may worsen your symptoms: a dry scalp will become even drier and an oily scalp will produce even more oil.
Forget everything you have seen in advertising or experienced in a hair salon. Touching your scalp should always be done gently and slowly.
Think about caressing a small kitten or touching the head of a baby. Anything faster or stronger is bad for your hair.
When the hair is wet, the shaft swells and gets more elastic, so it becomes more susceptible to breakage. Rubbing your hair with a towel can damage the cuticle of the hair. Therefore, we recommend gently blotting out the wetness with the towel or making a turban with it.
4. Nourish with Plant Oils
Keratin, a type of protein, is the main component of our hair. A premium plant oil enriched with macerated wholeplant extracts strengthens and softens the hair while bringing back its natural shine.
Depending on the hair and its condition, we recommend a weekly oil treatment, especially if the hair has suffered during the summer. While some people may be afraid of applying oil to their hair, this type of treatment is a normal routine in many countries and has been applied throughout history.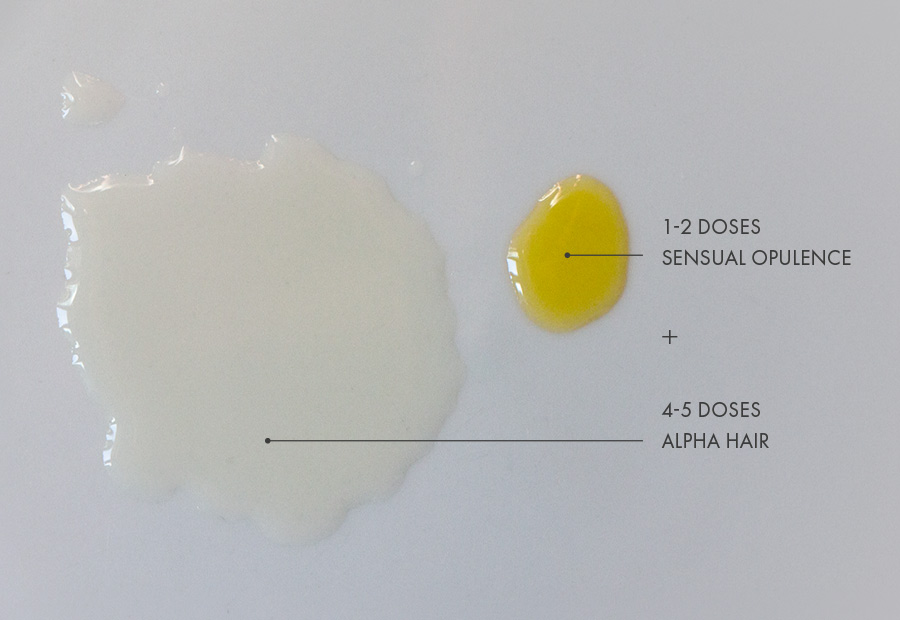 5. Use a Natural Conditioner
Hair conditioning products contain synthetic or naturally derived silicones, which are plastic-like substances that coat the hair. While this can give the hair a certain shine after application, it also attracts more dirt, requiring more frequent hair washing. These silicones do not nourish or repair the hair structure but are a superficial solution that weakens the hair in the long run.
By combining a plant-based hair serum with a drop of oil, we can create a natural hair conditioner that nourishes the hair and brings out its natural shine.
6. Stimulate Root Growth
The hair gets nourished from the roots and they obtain their nutrients from the blood. It is essential that there is no vitamin deficiency. Vitamins such as A and E are crucial; they can be transformed into antioxidants that act against hair discoloration.
In addition, we can stimulate root growth by applying an antioxidant-rich hair serum with plants such as the Durvillaea Antarctica algae, Moringa and Lavender. Furthermore, the mineral Zinc is also highly beneficial to revive hair and prevent thinning.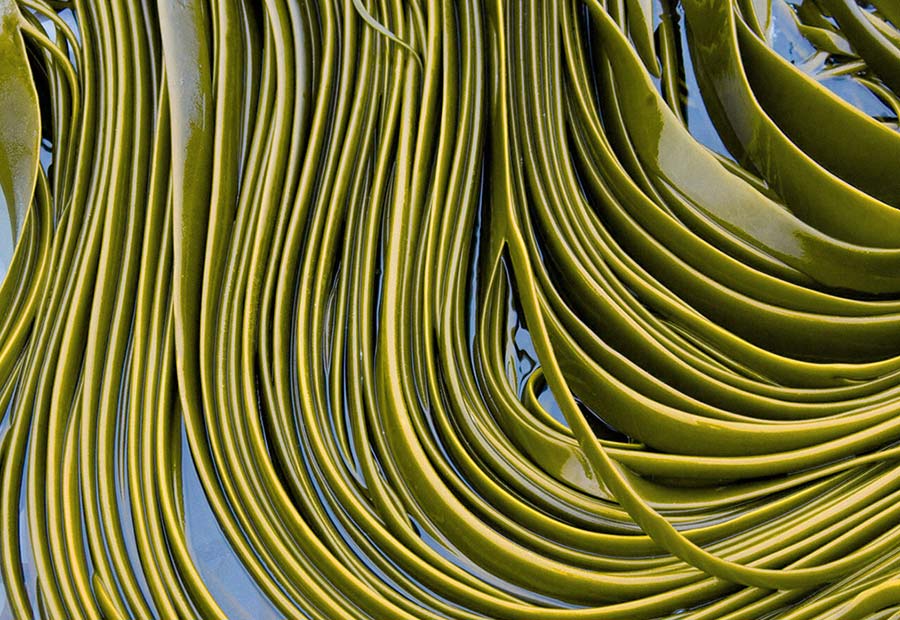 7. Brushing and Massage
Hair brushing is an ancient daily beauty ritual with numerous benefits. One of them is the distribution of the hair sebum from the hair roots to the entire length of the hair with the brush. This simple ritual prevents an oily scalp and provides the hair with nourishing sebum that protects the hair and gives it a natural shine.
If we put our head upside down during the brushing, the scalp also benefits from the increased blood circulation and nutrients can be transported  to the hair roots. Since brushing action also stimulates the scalp, a few minutes of daily brushing can provide your hair with a wonderful, natural shine while preventing your hair from getting oily too soon. Disinfect your brush once a week with hot water (80-90 °C) to keep it free from dirt and germs.
Massaging the scalp is another highly beneficial stimulation that can be done during or after hair washing, or when you apply a root-strengthening hair serum.
Remember to make extremely slow movements to avoid rubbing and irritating the scalp.
The LE PURE Routine to Strengthen your Hair
WEEKLY REPAIR ROUTINE
Brush your hair and apply the hair serum Alpha Hair on the scalp and the hair shafts. Brush very gently to distribute the nutrients of the serum all over your hair.
Prepare 2-3 doses of the hydration oil Sensual Opulence in a small bowl or your hand. Apply the oil slowly on all hair strands and then wrap your hair in a warm towel for 15 minutes. If your roots tend to get oily fast, don't apply the oil too close to the scalp. Continue to wash your hair as usual.
Depending on your hair quality and length you may need more or less oil. You can also apply the oil only on the hair ends. For the hair shafts, mix Alpha Hair with a drop of Sensual Opulence for a treatment with very little oil.
DAILY ROUTINE
People with a tendency for hair loss can apply the Alpha Hair serum every morning with an extremely gentle scalp massage. You can also use the serum to style your hair and to remove frizz and electricity.
NATURAL HAIR CONDITIONER
Instead of using conditioners with silicones, you can create your own perfect hair conditioner by mixing Alpha Hair with a drop of Sensual Opulence. You can apply this mixture on dry hair before hair washing or on wet hair ends after washing. Experiment with the doses until you find the perfect combination for your hair.
A daily or weekly hair-strengthening treatment along with a nutrient rich diet are the best way to reduce hair shedding in the fall and to regain a healthy, strong, shiny hair after the summer months.