The importance is to start slow and expose your skin to short periods of radiation. A few minutes per day depending on your skin type and the UV radiation. These small amounts of radiation allow the skin to build up its self-defense and to avoid an overstimulation of the melanocytic cells.
For healthy, antiaging sun protection from the outside, we need to combine physical sun protection minerals, photoprotective plant nutrients and protective clothing. There is no universal recommendation here as to how many minutes you can spend in the sun due to the many factors involved. It is essential to develop your own, personalised.
Photoprotective plant nutrients
Providing the skin with the highest quality of organic plant nutrients enables it to defend itself better against outside aggressions. Providing specific nutrients boosts the skin's metabolism, skin regeneration and the optimal functioning of its melanocytic cells.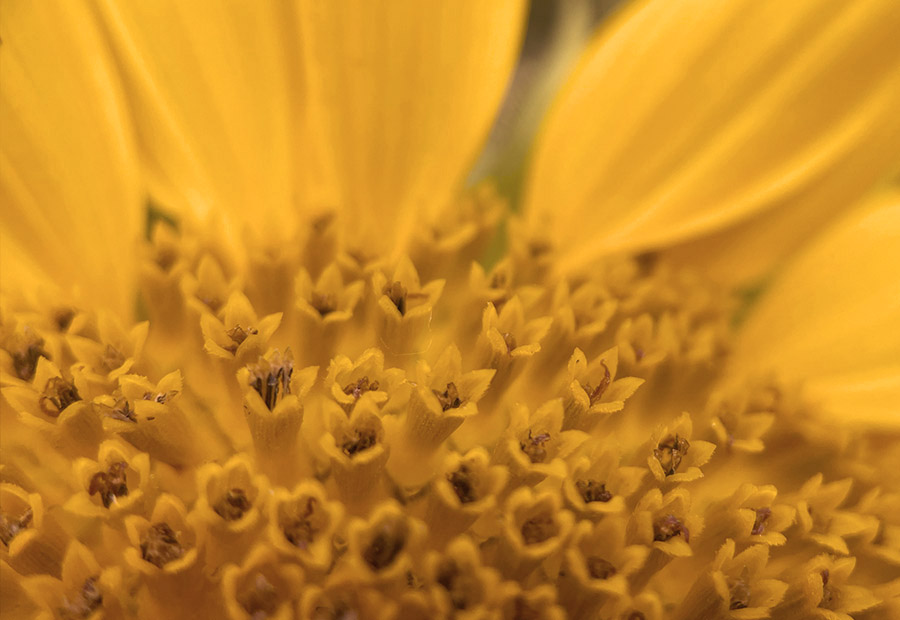 Plant ingredients that boost sun protection
Plants naturally develop compounds that protect them from UV radiation. By creating crude whole plant extracts we can provide the skin with these photoprotective properties. Using the totality of the plant's nutrients we manage to preserve the positive interactions between the hundreds of individual components of the plant.
Most skincare products however use isolated constituents (vitamin C, retinol, hyaluronic acid, etc.). These isolated ingredientes however do not contain the complete nutrient profile of the plant, and are therefore less effective than crude whole plant extracts. They are also more likely to cause allergic reactions or photosensitivity.
Beta-carotene and Vitamin A (natural retinol)
Beta-carotene is also called a provitamin A, because your body can convert it into vitamin A or retinol. In the right dose beta-carotene is an ideal, natural, non-sensitising alternative to synthetic retinol, while also improving the optimal functioning of the melanocytic cells. These melanin producing cells are responsible for the pigmentation of our skin and the right balance is key to assure an even pigment distribution and to avoid dark spots.
Vitamin E, polyphenols and micronutrients
Plant extracts that provide the skin with vitamin E, vitamin A, polyphenols and micronutrients exercise repairing and regulating functions within the skin, which are essential to counteract skin aging. They also provide a certain amount of sun protection.